What's included in each site/register?
Each site/register has its own:
Users

Legislation Register

Aspects/ Hazard Identification register

Actions

Risk & Opportunities register

Objectives register

What user levels are available in multi-site accounts?

Observers have a read-only access to only one of the sites in a multisite account

Users have editing access to only one of the sites in a multi-site account

Multi-users have editing rights at one site and read-only access to all other sites

Super-users

have editing rights to all sites and can add and deactivate other users

How do I add a user?
Only Super-users and the LUS team can add users.
1. Select the Users tab

2. Select the 'Add New User' button
3. Complete the form (as below) by selecting the appropriate site to add the user to, and entering the name, username and email of the new user. Assign them a User Level and select the 'Add User' button.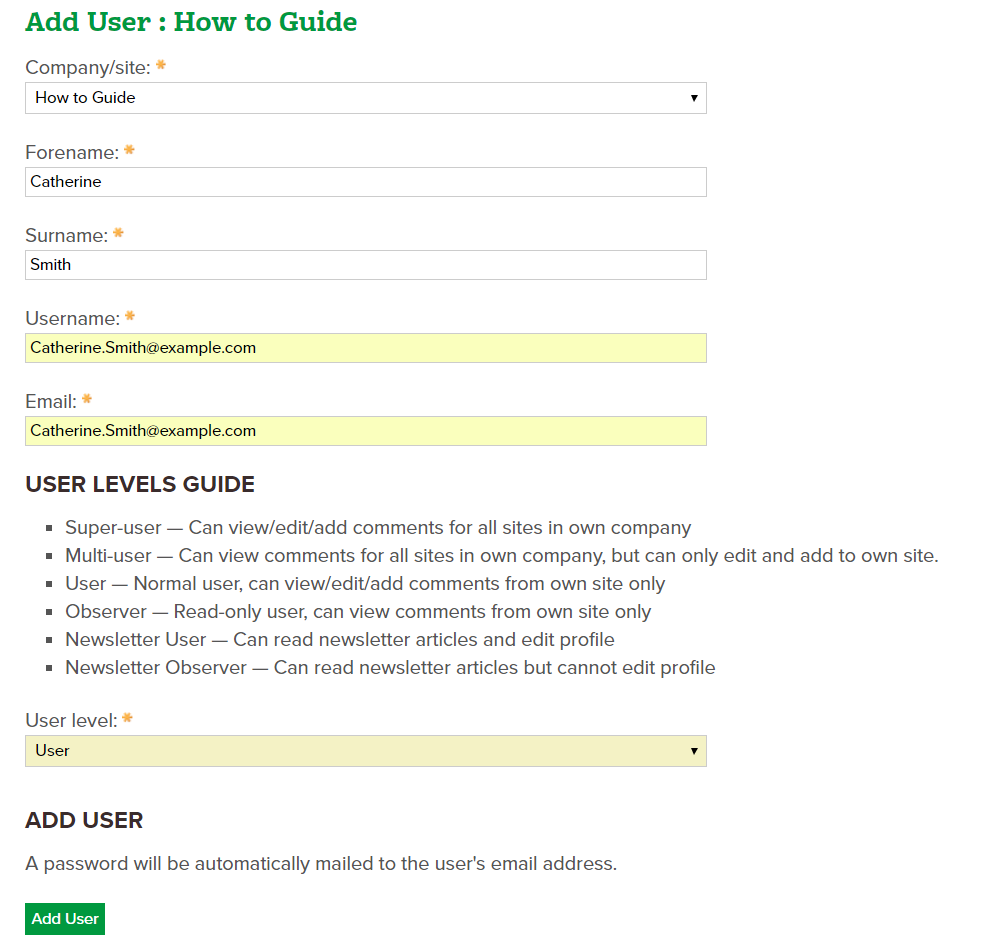 4. The User will receive an email with their login details
How do I deactivate a user?
1. To deactivate a user select the Deactivate button

2. A warning will appear, select the Ok button to confirm

How do I navigate between sites?
Super-users and Multi-users can navigate between sites/registers. There are two ways to do this:
A. In the top right hand corner select your site. A drop down will appear of the various sites. Select which one you want to view.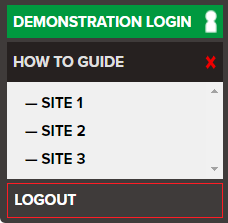 B. When in a register, select the site you wish to view in the site drop down menu and click filter.

Note: if you have a multi-site account and you move between registers regularly, keep an eye on the top right of the screen, your current site is shown underneath your name.
How do I Export a site's data?
1. To export data select the My Account tab.

2. Select Backup Site Data button.

3.
Select the site(s) you wish to export.

Select the information you would like to export.

Select whether you want the sites' information to be merged into single or separate tabs on the spreadsheet.

Click the Generate Backup button to export the data in an excel spreadsheet.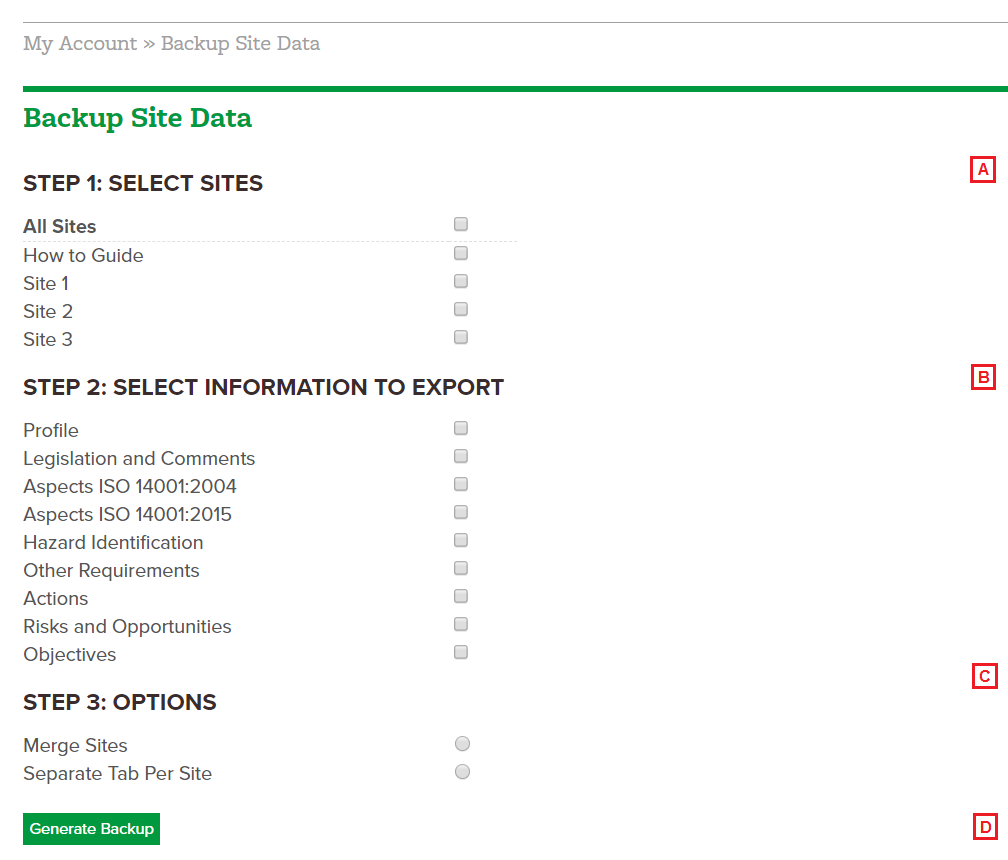 Was this post helpful?
Let us know if you liked the post. That's the only way we can improve.