The profile you set for your legal register determines what information appears in your legal register and newsletters.
To profile your legal register first go to the Environment, Health and Safety or Food tab and click Legislation Register.

2. Click the 'Profile' button on the right hand side of the screen

3. Select the jurisdiction(s) that apply to your company, then click 'Next'.

4. The legal register is split into chapters to make it easier to use. Click a chapter title to expand it and view the general topics of law within that chapter.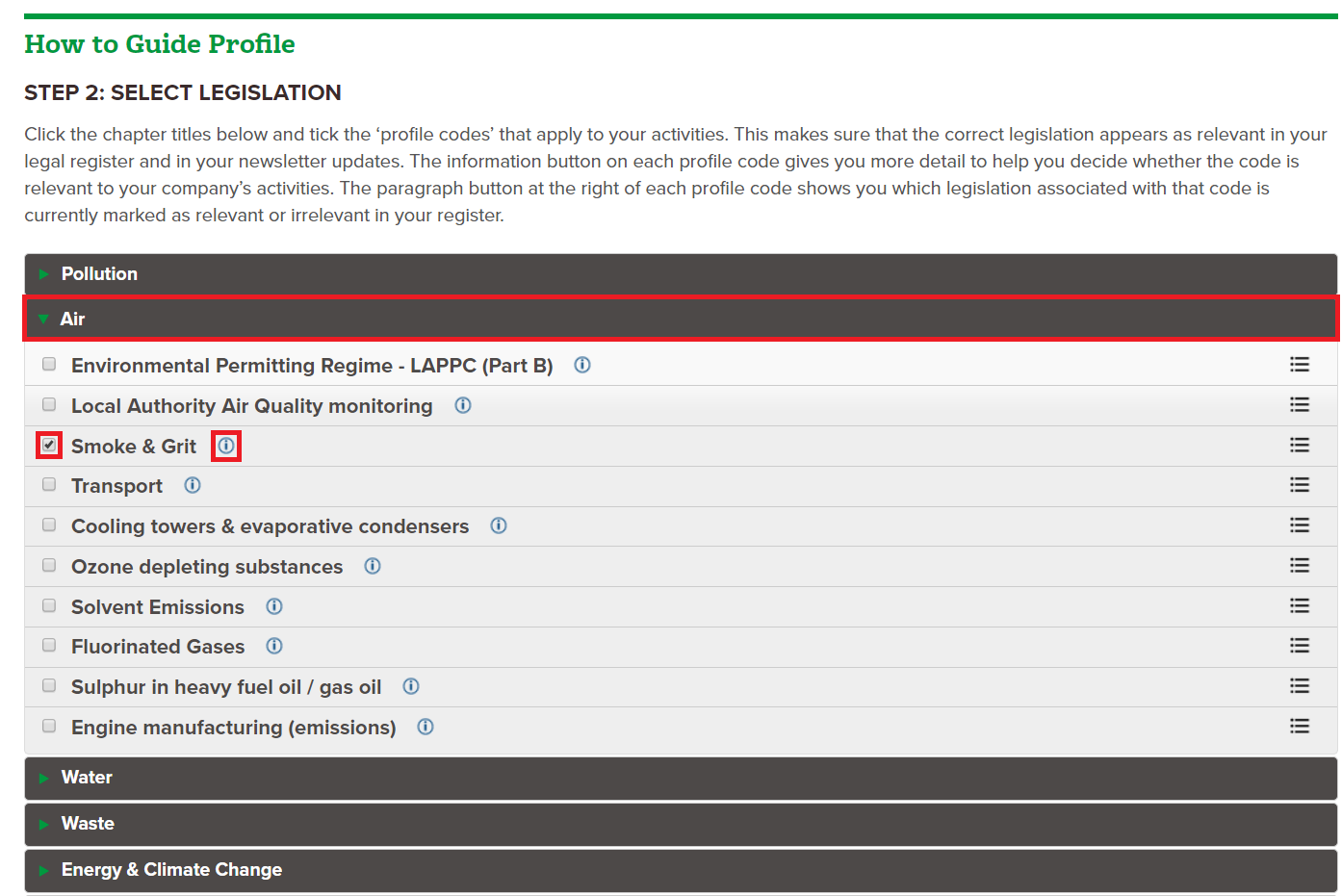 Within each chapter there are a range of topics and hovering over the information button (i) gives you more detail on its contents.
Select the topics relevant to the areas of legislation and activities for your company by clicking the left hand box.
It is important to ensure the correct topics are ticked in your profile because when we add new pieces of law onto LUS it is your profile that determines whether that law becomes relevant or irrelevant in your Legislation Register.
5. To view and select individual legislation in a topic, click the paragraph button on the right hand side.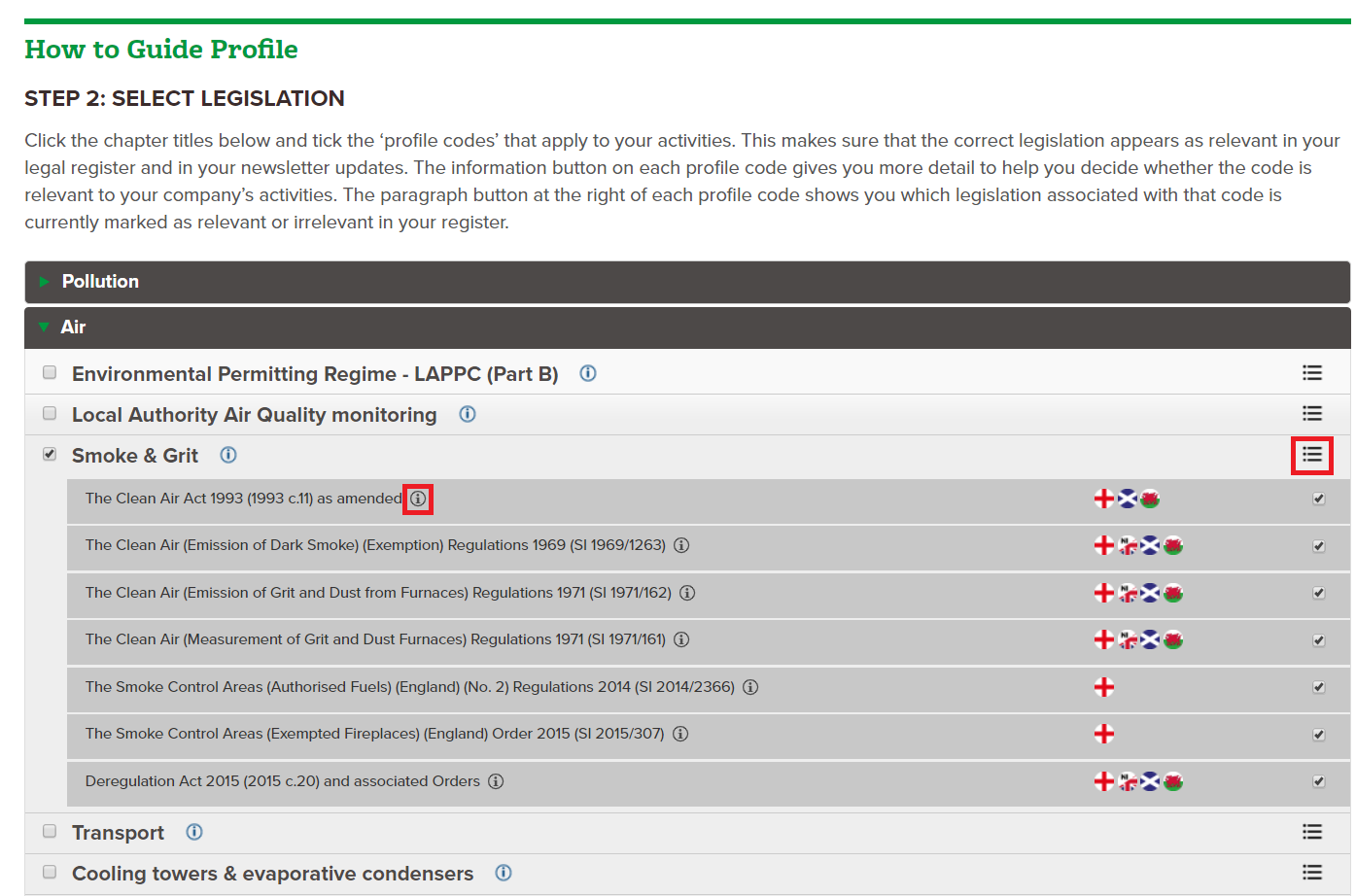 The information button (i) on each piece of legislation gives you a mini summary of the law.
Legislation can be removed by un-ticking the tick box on the right hand side.
Note: You can also make legislation irrelevant in your legislation register too. See How do I make a piece of legislation relevant/ irrelevant?
6. Once you have completed your profile, click the complete button at the bottom of the page.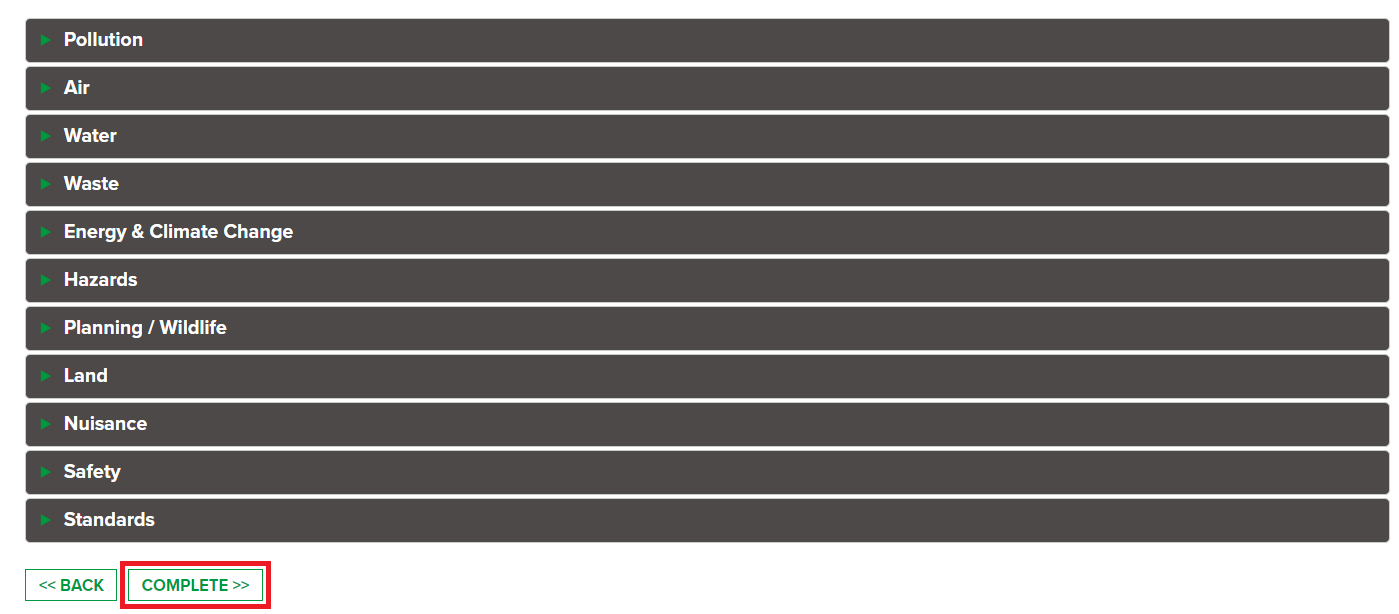 Your legal register is now populated with relevant legislation. To see more about how to view your legal register click here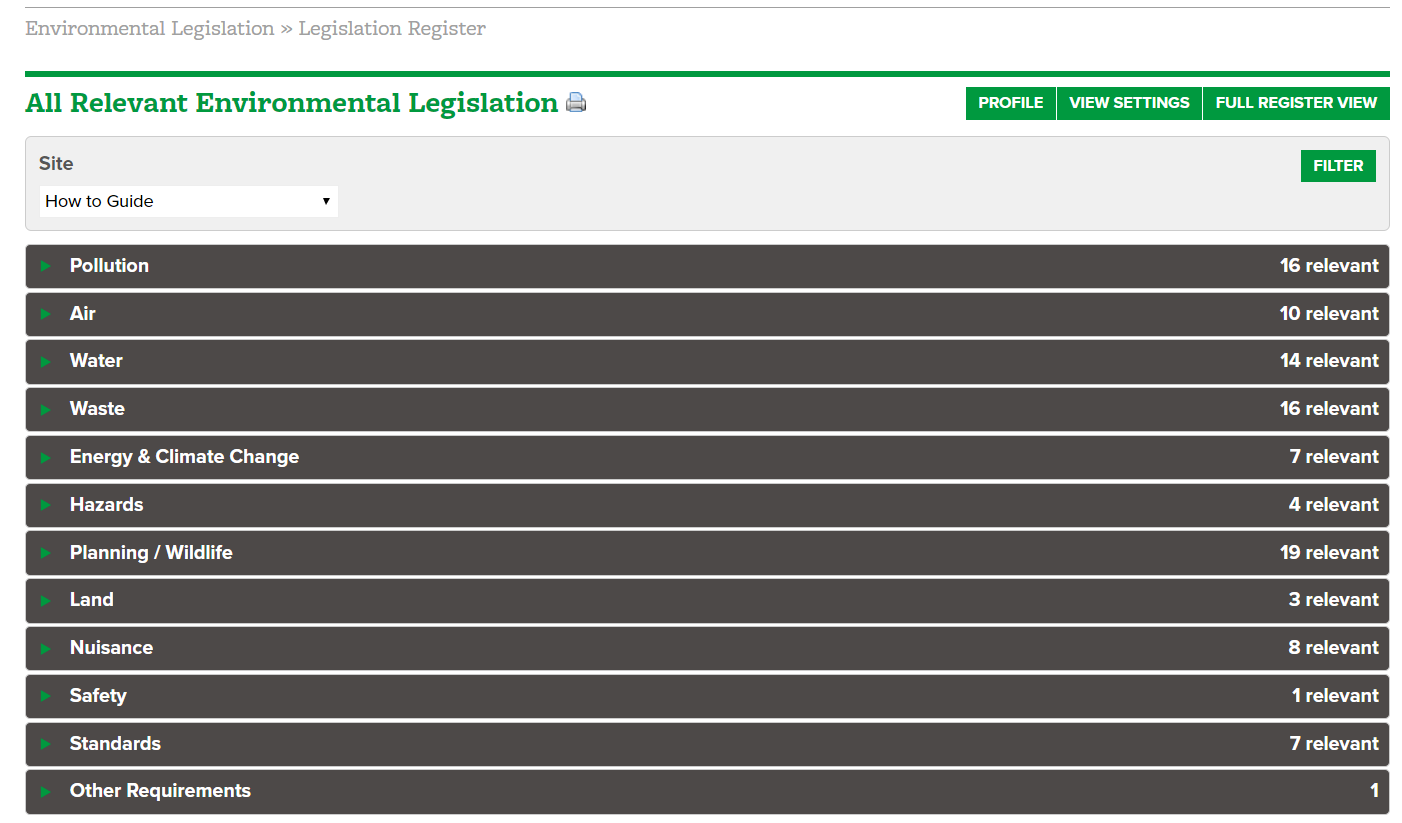 Was this post helpful?
Let us know if you liked the post. That's the only way we can improve.