If you want to see the changes that are being made to your registers then have a look at the Activity Report.
1. Select the My Account tab

2. Under Account Reports select Activity Report

3. The page displays records of the activity on the account, including changes to the Legislation Registers such as comments added, edited or deleted, changes to the legislation profiles, legislation made relevant or irrelevant, changes to traffic lights, review dates and new, edited or deleted aspects and hazards.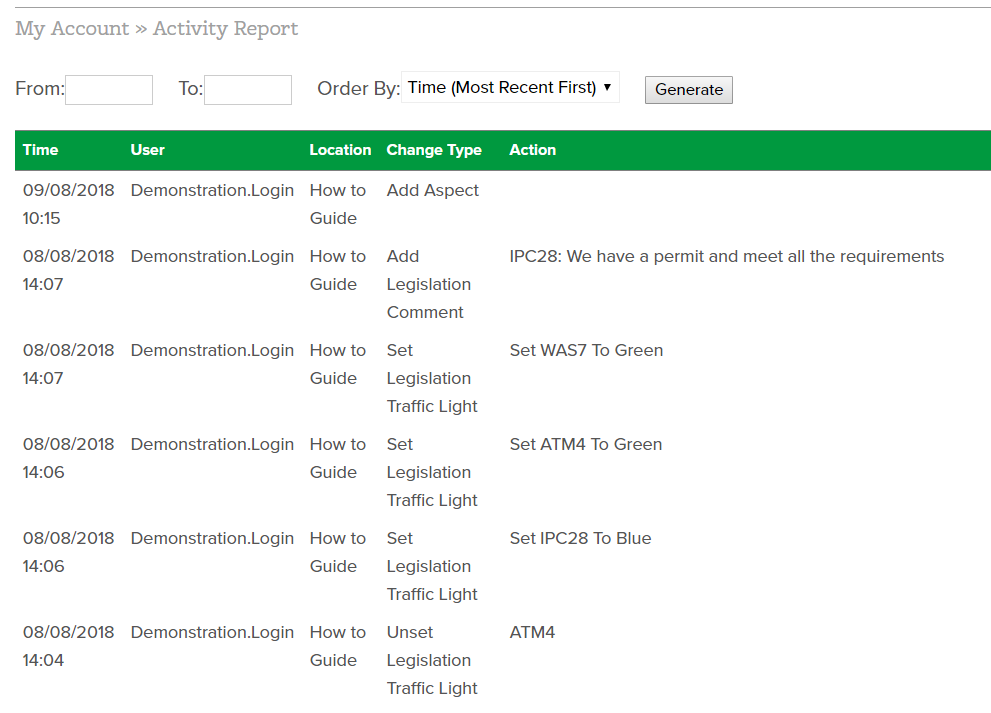 Was this post helpful?
Let us know if you liked the post. That's the only way we can improve.